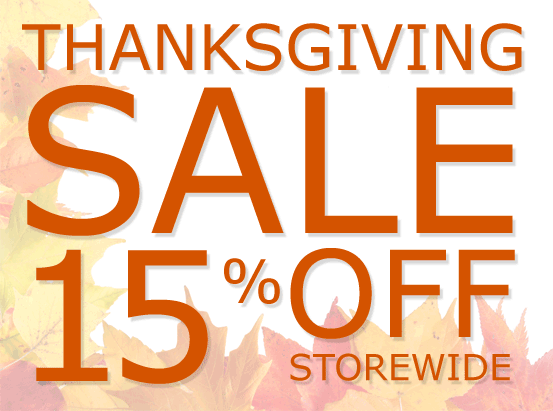 Let SmallAppliance.com help you get ready for the holidays.
Save 15% storewide by using coupon code THANKS2013 at checkout.
We carry parts and accessories for Cuisinart, KitchenAid, Krups, Waring and many more.
Go to Smallappliance.com and start shopping today!
This coupon can also be combined with our Free Shipping offer.
Offer expires 11:59pm EST 11/21/2013
Offer cannot be applied to pending orders, or combined with any other offers. We reserve the right to cancel any order due to unauthorized, altered, or ineligible use of this coupon. We reserve the right to cancel this promotion due to system error or unforeseen problems. Offer expires 11:59pm EST Nov. 21st, 2013 (11/21/2013)

View our privacy policy
Copyright 2013 SmallAppliance.com
Click here to unsubscribe from SmallAppliance.com's newsletter.